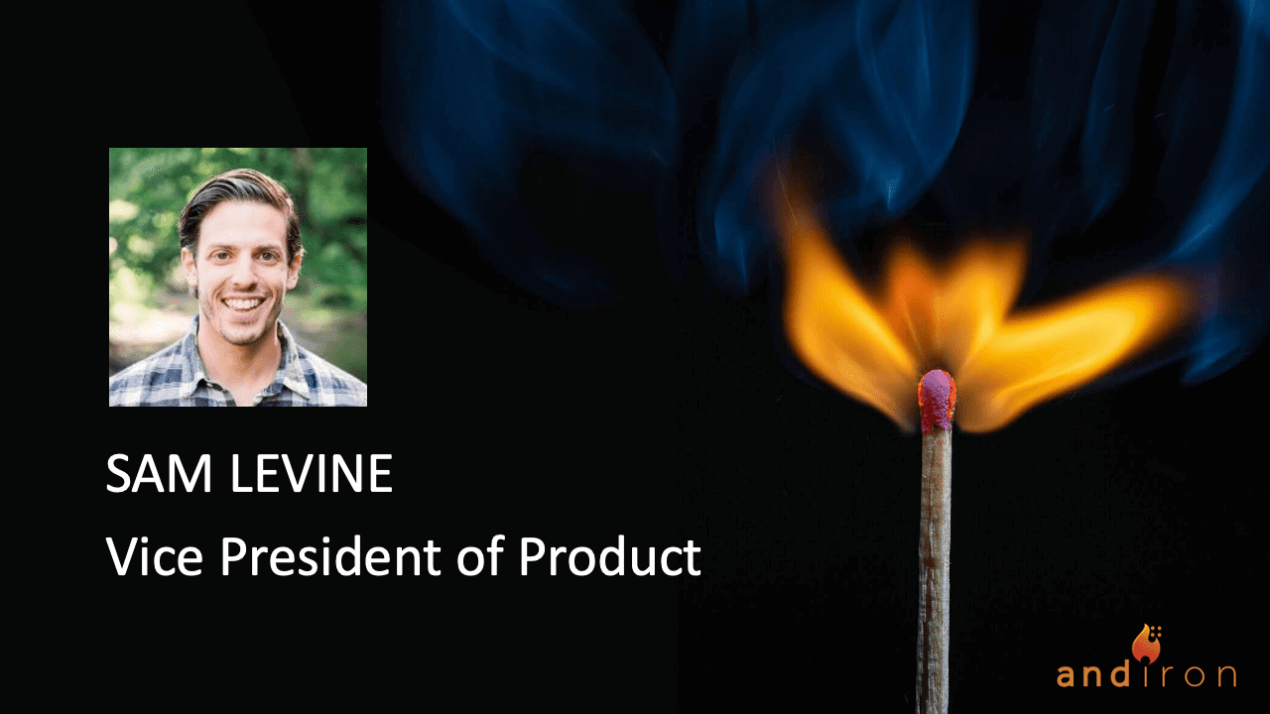 We are very excited to share that Sam Levine has joined the Andiron team as our new Vice President of Product! As VP of Product, Sam will partner with our clients and practitioners as he oversees and further develops our suite of leadership development products, including the Key Polarity Indicator™️.
We invite you to watch the brief video below to get to know Sam in a conversation with fellow Andiron team member, Cole Pellicano with a special introduction from Andiron founder, Brian Emerson. We have also included Sam's background in text below the video.
More About Sam Levine
Sam comes to Andiron with an impressive track record as a successful entrepreneur and business coach, with a focus on leadership development. Previously, he was Vice President of Learning at Hone, a leading education technology company that provides leadership training for hundreds of companies across the globe. 
Sam completed his certification in the Key Polarity Indicator in 2021 and utilizes polarity as a key lens in his organizational facilitation and coaching work. He is deeply passionate about empowering leaders to navigate polarity in their leadership, as it is foundational to building a thriving organizational culture and driving exceptional team performance. Sam holds a masters in clinical psychology from Columbia University, and a bachelor's degree in political science from Cornell University.
Sam lives in Boulder, CO and enjoys spending time with his growing family – his wife Talia and 2 young children, Jonah and Nora. Sam is a triathlete and completed his first Ironman race in 2020. He loves to travel, meet new people with different perspectives, and is continually humbled by all there is to learn and experience.
Posted In: News & Views