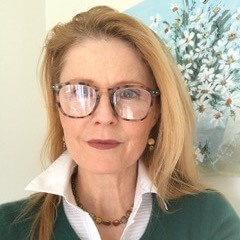 Danielle specializes in the areas of transformational leadership development and organizational change. In all contexts, she guides and supports leaders and change agents to unlock and accelerate powerful mental, emotional and relational capacities that support them in navigating the complexity of today's world and have greater impact in their organizations and industries.
With over 25 years as an organizational development consultant, Danielle brings a significant breadth and depth to her consulting, teaching and coaching practice. Her experiences have enabled her to develop an understanding of the complexity, challenges and rewards of working in medium, large and matrix organizations. Danielle's clients value her creativity, depth of integral thinking, her emotional intelligence, focus on results and her partnership approach.
Danielle is looking forward to trying her first s'mores someday!