August: A Time of Many Moving Parts
Calendars are filled with vacations and the scent of cookouts fill the air as people try to soak up the rest of the warm weather in the Northern Hemisphere. While this month of relaxation (and some forms of stress) begins, it is important to set high expectations and goals for the final months of the year.

As we challenge ourselves and take on more, we must be acutely aware of the importance of Support and being in touch with people's needs that, when met with reassurance, will allow them to flourish and excel in all of their responsibilities. So, what does it look like to Challenge ourselves and others while utilizing Support to instill confidence? What's possible when we can stand in that space—and how can we do it?

To excel, leaders need to set a high bar and push people to accomplish bigger and better things. While challenge like this is necessary to achieve excellence, it quickly pushes people too hard, too far, and too fast if it is not mixed with the support and reassurance people need while reaching for new heights. To achieve both excellence and growth, leaders must provide Challenge::Support.
This means daring people to reach higher while also providing the encouragement and instilling the confidence needed to clear the high bar that's been set.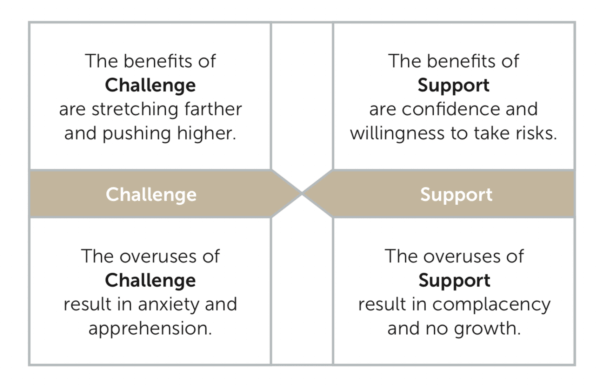 ---
Navigating Polarities Cohort Connection
People have asked, so we are delivering! We will be hosting our quintessential polarities course where all are welcome to learn how to navigate polarities and develop a Both/And Mindset.
In a real-time Cohort environment, you will practice the five steps of Navigating Polarities and learn to use the Polarity Navigator®, a tool to help others (and yourself) make sense of, and better navigate, polarities. And because as leaders, coaches, and practitioners, the self always comes into play when working with others, you'll get the benefits of exploring your own relationship to some key polarities by taking the Key Polarity Indicator™ (KPI) Self-Assessment and receiving an individual coaching debrief.
The estimate for the number of total ICF Credit hours is 20+23 CEUs and will be confirmed in the coming weeks.
*As a reminder, we provide gifts for all referrals to our in-house polarity programs!
Early Bird registration ($1,395) is now available.
To Learn More – Click Here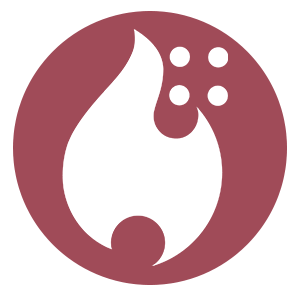 ---
A New Episode of the Polarity Practitioner Podcast! 🎧
We are super excited to release our seventh episode of the Polarity Practitioner Podcast with guest Sukari Pinnock Fitts MSOD, PCC!
Sukari is a highly skilled Organizational Development Practitioner and a Leadership Coach who specializes in all things DEIA. Sukari currently serves as the Program Director of the Georgetown Executive Certificate in Diversity, Equity, and Inclusion. She is also the Owner and CEO of Shiftwork Consulting and a Founding Partner of Fifth Domain Coaching with the mission of integrating diversity, equity and inclusion skills into the field of professional coaching.
In the episode, Sukari takes Cole on a journey through the realm of DEIA, the background and development of the Fifth Domain of Coaching, and the role that Polarities play in this important space.
We hope you enjoy this short clip where Sukari shares some insight into her use of the Polarity Navigator with clients.
Full Conversation is out now on Spotify and Youtube!
Spotify 🔗 – Click Here
To check out Sukari and Amber Mayes, MSOD (she/her) Fifth Domain of Coaching and their upcoming workshops this fall! 🔗 – Click Here
---
📖 What We're Reading 📖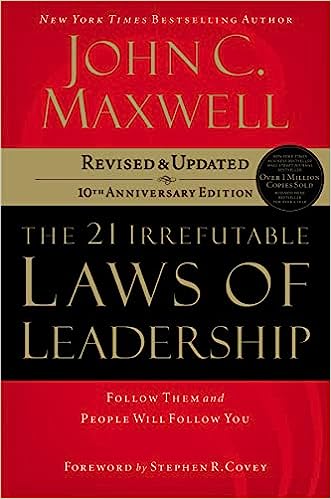 One Sentence Description: John Maxwell finds the commonalities of great leaders, while also guiding readers through the 21 universal laws of successful leadership.
Our Favorite Quote: "I believe the bottom line in leadership isn't how far we advance ourselves but how far we advance others. That is achieved by serving others and adding value to their lives."
Why You Should Read It: There's a reason it's ranked as one of the best leadership books of all time. Entrepreneurs, executives, and managers find Maxwell's advice useful because it's practical and easy to follow. Furthermore, The 21 Irrefutable Laws of Leadership helps high performers figure out what they've been doing right and play into their strengths. Additionally, the book is beneficial because it offers plenty of ideas on how to fine-tune weaker leadership qualities. 
Posted In: News & Views