🍂 Cozy Up to the Polarity of
Exude Competence::Exude Warmth 🎃
Connecting with people in the workplace in meaningful ways has always been a challenge. However, as the landscape of the modern working world changes, this will only become increasingly more difficult. Whether you work virtually, are settling back into an office environment, or doing a mix of both, navigating the polarity of Exude Competence::Exude Warmth is vital to connecting with your team and organization.
According to Amy Cuddy and her colleagues, there are two main things people look for when connecting with leaders—do they have the ability, skills, and strength to lead me where we're going, and will they care about and support me as a person while we get there? Machiavelli claimed uniting both in a single person is difficult so it's "safer to be feared than loved." We're not sure we agree, and would side with Cuddy and her colleagues that it's better to be in a Third Way that reaps the benefits of being both loving (warm), and strong (competent).
Showing up strong and competent is crucial. Leaders need to be confident with their expertise and ideas. But without warmth, care, and connection, confidence becomes arrogance and limits leadership effectiveness. Exude Competence::Exude Warmth is about showing up strong and assured while also having humility and empathy. It's the combination that leads to connection—no matter what environment you're working in.
Questions to Consider:
In what ways can you ensure you're demonstrating and delivering both warmth and competence in a virtual or hybrid work world?
Can you identify instances where you experienced someone using either of these poles in the virtual world? What does it look like to effectively Exude Competence (or Warmth) when not in the same room as someone?
Are you able to see a preference for one of the poles in your behavior? What can you do to expand your style to get the benefits of the other pole without losing the benefits of your current style?
We encourage you to reach out to us with any questions or if you want to learn more, just respond to this email!

Burn Bright,
Your friends at Andiron

*(HBR Article by Amy Cuddy, Matthew Kohut, and John Neffinger, "Connect, Then Lead." July-August 2013)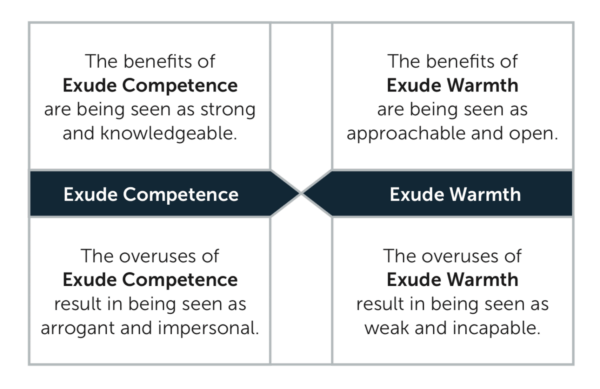 ---
Looking for Fresh Polarity Content? Look No Further!
As we continue on our mission in establishing ourselves as the leaders in Polarity Thought, we are committed to giving our audience easily-accessible and digested content on polarities and their impact. With that said, we invite you to check out some of our recent work! Furthermore, we want to ensure our content aligns with what is showing up for our audience, so PLEASE reach out with article ideas, no matter how big or small (see below).
---
In Case You Missed It: Welcome Sam Levine!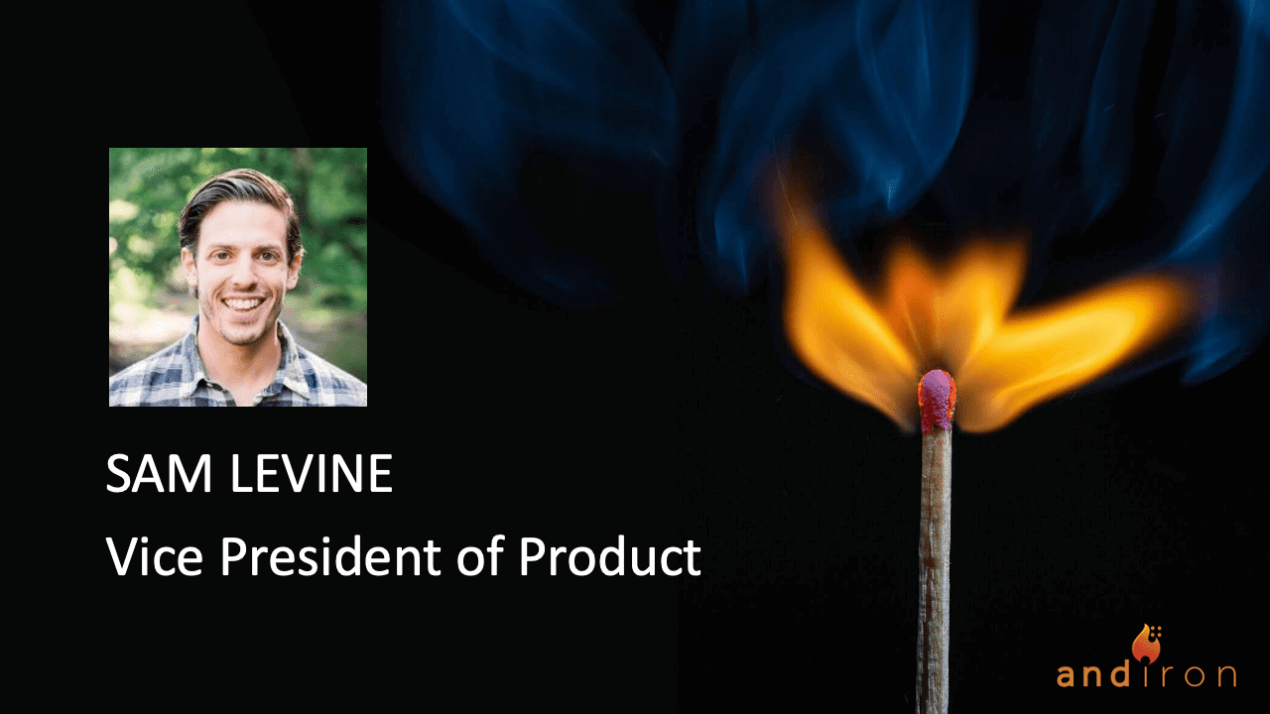 We are very excited to share that Sam Levine has joined the Andiron team as our new Vice President of Product! As VP of Product, Sam will partner with our clients and practitioners as he oversees and further develops our suite of leadership development products, including the Key Polarity Indicator™️.
We invite you to click here to visit our page to get to know Sam. You will find a video with an introduction from Andiron Founder and Principal Brian Emerson, a conversation between Sam and fellow Andiron team member, Cole Pellicano and much more!
---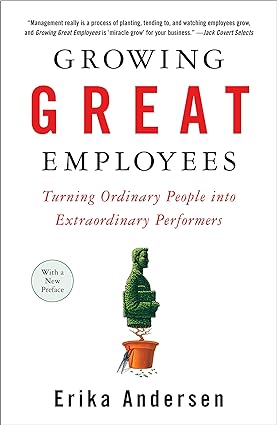 📖 What We're Reading 📖
"Your employees are, like you and me, flawed and hopeful human beings whose success is at least partly dependent on your skill as a manager, human beings who will thrive with skillful and consistent attention and wither without it."

Erika Andersen has helped some of the best-managed companies in the world develop their employees. Now she explains how to stay ahead of the competition by investing in your people.
You'll discover that:
• Listening is your most powerful asset. Use it to motivate and build commitment.
• Everything you know about interviewing is wrong. Discover what you really need in a potential employee.
• Successful companies hire for keeps. Get people feeling like part of the team from day one.

Whether you're a first-time manager or a senior executive, Andersen will help you create a dynamic workplace, where the efforts you make today will blossom into success for years to come.
What Would You Like to Hear?
As we continue on our own development journey, we would love to know what our audience wants us to cover in this newsletter and in general! Let us know, no matter how big or small of an idea!
Posted In: News & Views