Polarities and the Hybrid Working Model
Organizations everywhere are still struggling to tackle the challenge of hybrid work. Although "work from home" or "work from the office" aren't a polarity, there are many polarities under this problem that leaders need to navigate to be successful. According to Kelly Simmons, Global Director of Consultative Solutions at the Center for Creative Leadership (CCL), balancing polarities is one of the most important predictors of success in a hybrid work environment*. We're often asked which polarities are the most important for hybrid teams and leaders to navigate. The first on our list of many is Task Focus::Relationship Focus.
We all have jobs to do—things to check off the list, and we need to do them in a way that doesn't leave people trampled and bruised. While leaders shouldn't be everyone's best friend or let people off the hook for the things they're accountable for, they do have to connect with the people they work with. Leaders need to balance their drive to achieve with their concern for the people they lead. Sustainable results require hitting targets while caring for those doing the work by navigating Task Focus::Relationship Focus.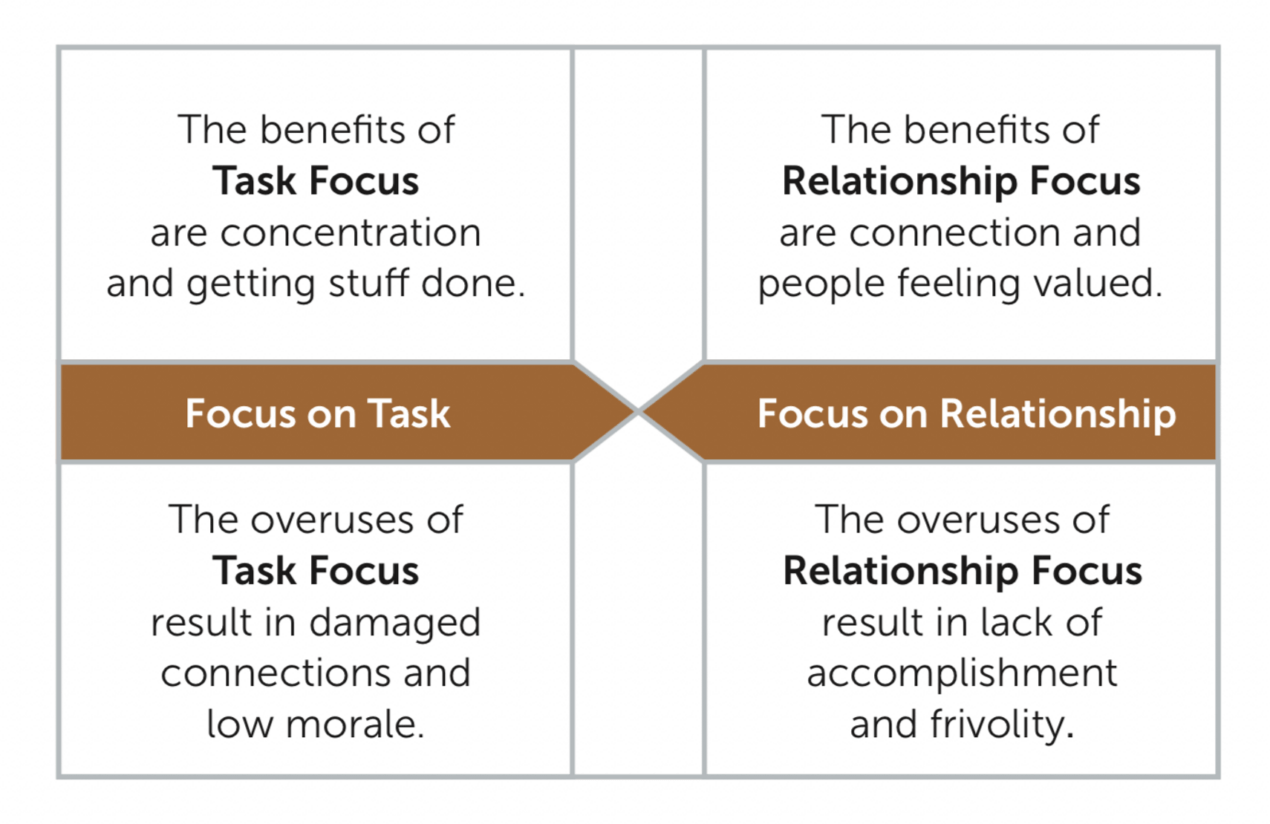 Questions to consider for a hybrid team:
How do we create an environment where people can work the way they like to work without jeopardizing the connections that are so critical to generating success?
As we think about the future of work, which pole do we tend to focus on more?
How can we ensure we're getting the benefits of both poles?
There are several other important polarities to navigate if you want your organization to be successful in the new world of work in all environments – reach out below to learn more!
*(CCL Webinar: Leading Hybrid Teams: How Organizations Can Successfully Shift to the New World of Work, 8/19/21)
Our New Polarities Article
Dive into the world of polarities and their impact on leadership and organizational success in our latest article "Unpacking Polarities: Influencing Leadership Success in Modern Organizations" 🔥
Discover how balancing interdependent pairs and developing a Both/And Mindset are the secret key to unlocking leadership excellence and sustainable organizational growth.
To check out the article – Click Here!
Opportunity: Navigating Polarities Cohort Connection
We are very excited to share that we already have FIFTEEN future Polarity Navigators joining us this Fall for our quintessential Polarities workshop – Navigating Polarities: Cohort Connection!

Come join this virtual cohort of thought leaders where you will practice the five steps of Navigating Polarities and learn to use the Polarity Navigator®, a tool to help others (and yourself) make sense of, and better navigate, polarities. And because as leaders, coaches, and practitioners, the self always comes into play when working with others, you'll get the benefits of exploring your own relationship to some key polarities by taking the Key Polarity Indicator™ (KPI) Self-Assessment and receiving an individual coaching debrief.

Over a Six Week Period, Students will:
Participate in two 2.5-hour and one 4-hour interactive large-group sessions
Take the Key Polarity Indicator Self-Assessment
Receive an individual coaching debrief of your KPI
Engage in learning explorations between sessions with small groups of talented leaders, coaches, and consultants from around the world
Complete multi-modal learning assignments before each session

Course Price is currently $1,395 at Early Bird Rate and Students will be eligible to receive 20-23 ICF CEU Credits.

Follow the link below for registration information while we still have spots!
*As a reminder, we provide gifts for all referrals to our in-house polarity programs!
Early Bird registration ($1,395) is now available.
For more information and registration – Click Here!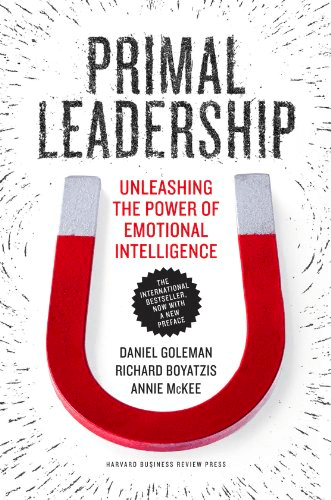 What We're Reading
It's the book that injected "emotional intelligence" into the business lexicon–and made it a necessary skill for leaders.In the decade since the bestselling "Primal Leadership" was first published, managers across the globe have embraced its message and continue to attest to the importance of emotionally intelligent leadership. And the book's relevance has reached well beyond the business world: "Primal Leadership" is now used routinely in universities, business and medical schools, other professional training programs, and by a growing legion of leadership coaches.
What Would You Like to Hear?
As we continue on our own development journey, we would love to know what our audience wants us to cover in this newsletter and in general! Let us know, no matter how big or small of an idea!
Posted In: News & Views